The Carter houses one of the great collections of American art, from historical landscapes captured on canvas to city streets seen through the lens of a camera. Anchored by iconic masterworks from the 19th and 20th centuries, the collection includes a range of artists, mediums, and styles, providing countless ways to explore and understand American creativity.
In our galleries sometimes you'll find contemporary works alongside historical ones, or photographs alongside paintings—the depth of the collection allows us to highlight such connections through time and medium. If you feel like you've discovered something special when you find these moments, you have! We're regularly changing out these works, so each time you visit, you know you'll encounter something you haven't seen before.
Slide Controls
Slides
Georgia O'Keeffe
Red Cannas, 1927
Oil on canvas

1986.11
Albert Bierstadt
Sunrise, Yosemite Valley, ca. 1870
Oil on canvas

1966.1
Louise Nevelson
Lunar Landscape, 1959-1960
Painted wood

1999.3.A-J
Lewis Wickes Hine
Steamfitter, 1921
Gelatin silver print

P1981.80.3
Stuart Davis
Blips and Ifs, 1963-1964
Oil on canvas

1967.195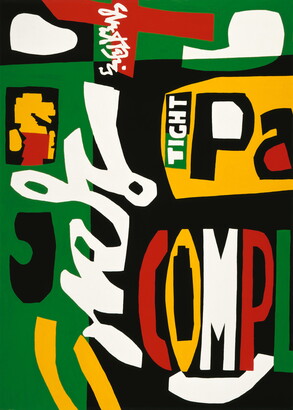 Thomas Eakins
Swimming, 1885
Oil on canvas

1990.19.1
Charles Sheeler
Conversation - Sky and Earth, 1940
Oil on canvas

2009.7
Frederic Remington
Coming Through the Rye, 1902
Bronze

1961.23
Take a virtual visit through our collection galleries! Created in January 2021, this 3-D tour unlocks new stories and shares fun highlights through video, audio, and more. Click to navigate through the galleries and hover your mouse over the buttons for more information about select works of art.