Experts Talk on the Carter: The Art of Nontraditional Sculpture—CANCELED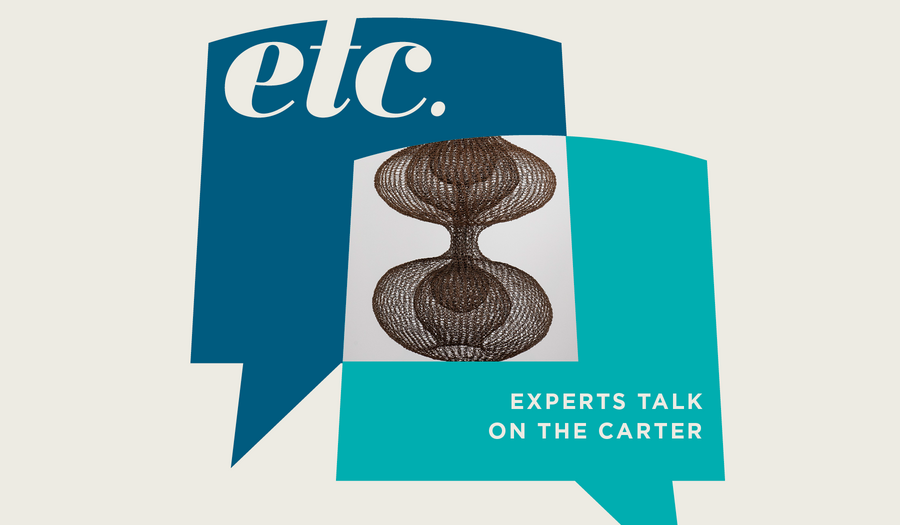 Event Details
Event Date
Event Registration
Event Description
This event is canceled.
In the Carter's newest acquisition, Untitled (S.453, Hanging, Three Lobed, Three-Layered, Continuous Form within a Form), Ruth Asawa challenges our perceptions of light and space by methodically looping one line of wire into countless loops to create an exterior orb with two more nestled inside. Using a nontraditional material like iron wire allowed Asawa to manipulate the environment and build a sculptural technique that has inspired generations of artists to not conform. In this month's Experts Talk on the Carter (etc.) lecture, hear about the art of nontraditional sculpting from two women who have embraced it.

Amber Bailey is a fiber artist who has worked in Fort Worth ISD for 15 years and currently teaches at the Young Women's Leadership Academy. Bailey organizes yarn bombings around Fort Worth and will talk about her crocheted artwork in relation to Asawa's process. Carmen Menza is a media artist whose practice spans video, light sculptures, music and site-specific public art employing visuals and sound. She will talk about how Asawa helped pave the way for women artists to explore nontraditional materials in their artmaking.
Share