Whether you want a bit of guidance or prefer to explore on your own, we can help you get the most out of your visit. Help focus your looking by coming on a tour, checking out an ARTivity Tote, or picking up a guide—or just wander in and see what you find! Don't forget to check the calendar to see what else might be going on.
Public Tours
All tours are always free! We offer public tours of our galleries, from special exhibitions to the Carter collection, and our library and archives.
Private Tours
Private tours can be scheduled for groups of five or more. They can cover the collection as a whole or concentrate on specific themes, and can include visual descriptions and tactile objects for visitors who are blind or have low vision. Reservations are required—please fill out this form or call 817.989.5038 with two weeks' notice.
Art Discovery Guides
To be honest, you don't need a special guide to navigate an art museum. But in case you'd like some direction, we're here to help! Families and adults can grab these guides that lead you through an adventure in our galleries.
ARTivity Totes
Children and their favorite adult can have fun exploring different themes in the galleries with activities that invite you to look, play, make, and do. Check out these interactive bags from the Information Desk.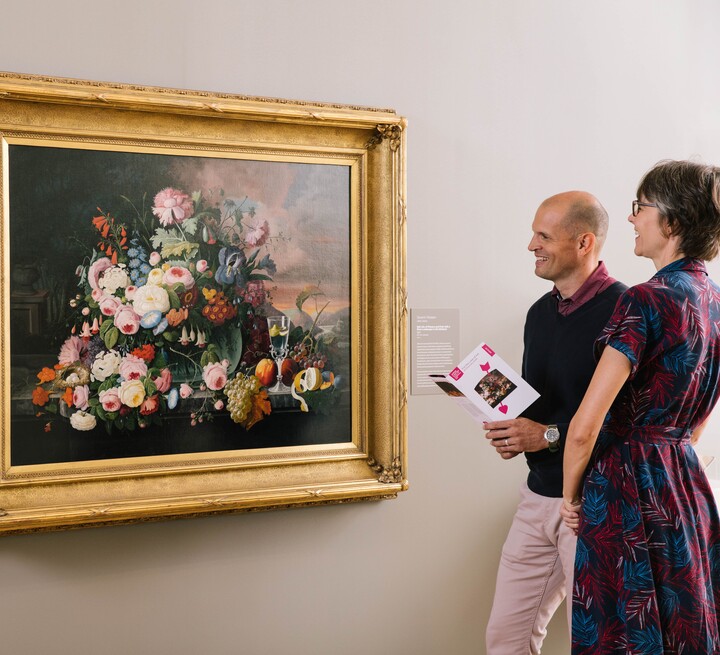 Audio Stops
Hear more about artworks from artists, museum staff, community members, and others by dialing in or streaming on your smart device.
Art Cart
Find us stationed in the galleries for a hands-on activity designed to help you get up close and personal with a work of art.
Family Pop-up Space
Looking for a place to get hands on or take a break? Drop by the Family Pop-up Space to make, look, read, and play your way through art.
Library and Archives
There is always something exciting on view, from rare periodicals and original artist books to delicate drawings and archival documents. Make an appointment or stop by to see what's out!
Head Outside
Our home is your home. The Carter has the best view of downtown Fort Worth, and we want you to enjoy it. Run, play, twirl, or lounge to your heart's content—our grounds never close!
Explore Fort Worth's Cultural District
The Cultural District is home to five internationally recognized museums, the beautiful Fort Worth Botanic Garden, distinctive local restaurants, shopping, and so much more!