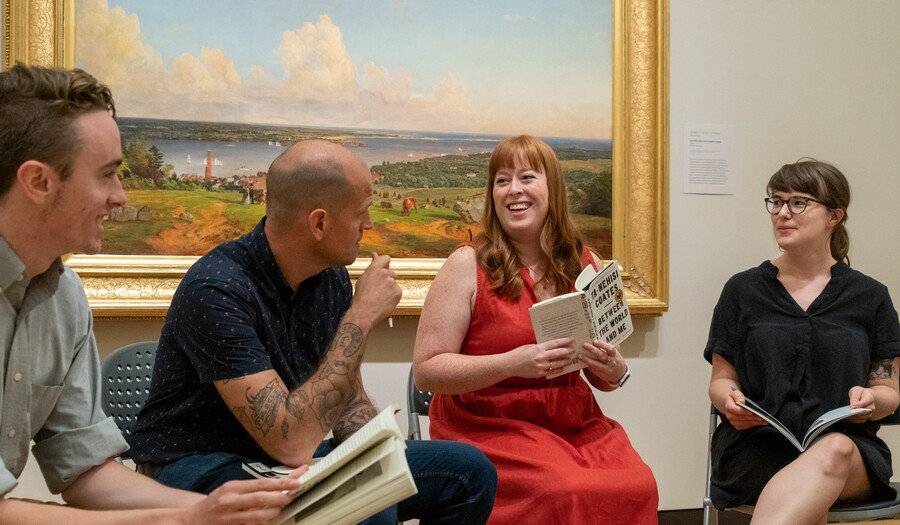 Virtual Bookish: Foursome
Event Details
Event Date
Event Location
Event Registration
Event Description
Join us as we read Foursome: Alfred Stieglitz, Georgia O'Keeffe, Paul Strand, Rebecca Salsbury by Carolyn Burke. The book is a captivating, spirited account of the intense relationship among four artists whose strong personalities and aesthetic ideals drew them together, pulled them apart, and profoundly influenced 20th-century American art. Burke sifts through the correspondence of the foursome to reveal how each inspired, provoked, and unsettled the others while pursuing highly original modes of artistic innovation. The result is a surprising, illuminating portrait of these extraordinary figures. Curator Shirley Reece-Hughes will lead a Zoom tour of works in the Carter's collection by the artists featured in the book. After the tour, we will discuss the book.
You can purchase Foursome in the Museum Shop.
The link to join the talk will be sent via Eventbrite, the Carter's ticketing platform, in both a confirmation email upon registration as well as a reminder email before the event.
Questions? Email or call 817.989.5013.
Event Sponsors
This spring, we're celebrating 60 years of creativity with events that relate to stories about the museum's history and collection. Join us for a special year full of fun and inspiration!
Share