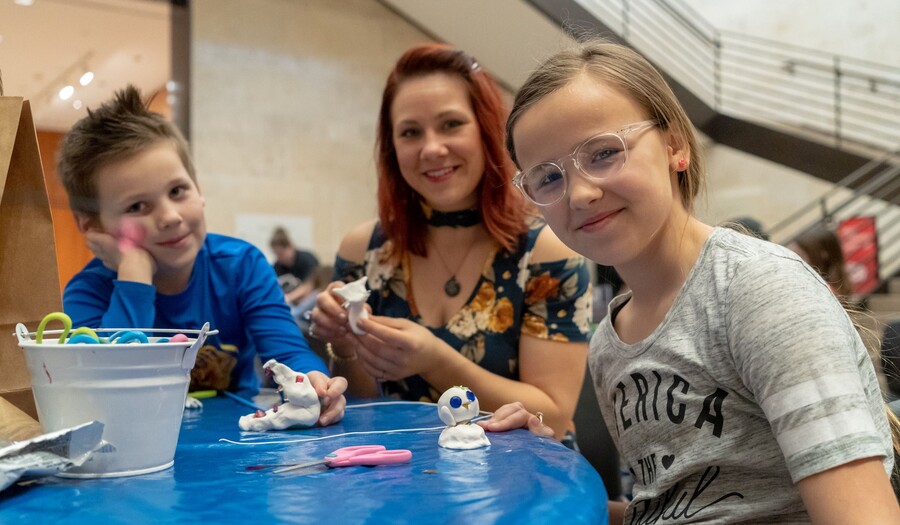 Family Workshop: Abstract Stitches
Event Details
Event Date
Event Location
Event Registration
Event Description
This'll have you in stitches! Learn the basics of pattern making, fabric piecing, and hand sewing while working together to sew an abstract masterpiece inspired by colorful Carter artworks.
Family Workshops are a quarterly program designed for children 6 to 12 years old and their families.
American Sign Language (ASL) interpretation may be provided during this event with advance request.
Learn about our current health and safety protocols.
Please note: Due to rising Covid-19 numbers in the area, all family events will have a reduced class size for the month of September.
Share