A Day of Perilous Adventures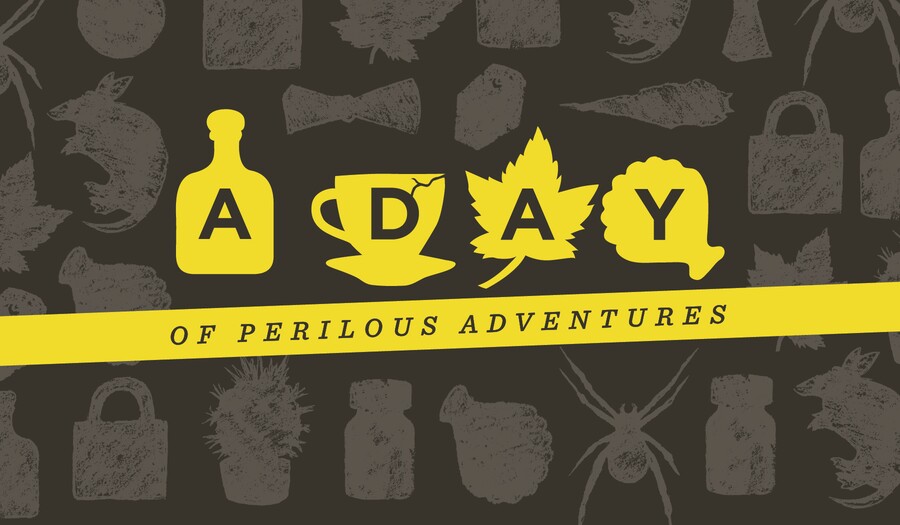 Event Details
Event Date
Event Description
Embark on an immersive journey into the collection of curiosities and oddities that artist Mark Dion gathered on his travels through Texas. Join us for this ultimate day to explore The Perilous Texas Adventures of Mark Dion with offbeat tours, art-making activities, local food trucks, and more. Journey back in time to meet the explorers who inspired Mark Dion during this celebration for all ages!
No reservations are necessary for the celebration, but reserve a free ticket for the 3 p.m. panel discussion featuring the artists and adventurers who journeyed with Dion in preparation for the show.
A Day of Perilous Adventures Schedule
Toddler Studio | 11 a.m.–noon
Preview our monthly Toddler Studio class for free today! Spend the morning being inspired by nature in art, play fun games, read books, and create a mini art project.  Ages 2–3 years old. Limited capacity. 
Sensory Station | 11 a.m.–1 p.m.
Use your senses to make Two Hummingbirds Above a White Orchid by Martin Johnson Heade come to life! 
Food Trucks | 11 a.m.–1 p.m.
Explorers need a full stomach, so check out the food trucks outside or the Carter's Food Cart near the Museum Shop.

Art Adventure Card | 11 a.m.–4 p.m.
Pick up an adventure card and start your perilous journey through the galleries. Be on the lookout for signs and tables with creative challenges (nine total) to complete your quest.
3D Paper Cabinets | Noon–2 p.m.
Make a three-dimensional cabinet of curiosities out of paper with Carter Community Artist Lingchia Tsai. At 12:30 and 1:30, Lingchia will demonstrate how she makes intricate natural scenes using paper.  While supplies last.
Mapping Mandalas | 2–4 p.m.
Turn a map into a geometric artwork inspired by patterns in nature with Carter Community Artist Sarah Ayala. At 2:30 and 3:30, Sarah will share insight into her use of maps as part of her process. 
Meet the Explorers | 1–3 p.m.
We've brought a few characters back to life for one day only! Grab a map and journey back in time to meet the explorers who inspired Mark Dion, then complete a challenge with each of them!
BlackEyed Distilling Company | 1–4 p.m.
Celebrate the exhibition with the most unique vodka and gin in Texas made from black-eyed peas! BlackEyed Distilling is 100% Texas made from start to finish.
Artist Explorer Raffle | 11 a.m.–4 p.m.
Put your name in the raffle for a chance to win awesome artist-explorer materials! Winner does not have to be present to win.
Bird Gallery Guide | 11 a.m.–4 p.m.
Use this nifty gallery guide to spot some of the birds that are on view throughout the museum. 
Family Pop-up Space | 11 a.m.–4 p.m.
If you need a break or a place for little ones to relax, stop by our Family Pop-up Space.
Community Cabinet of Curiosities | 11 a.m.–4 p.m.
Help us make a community cabinet of curiosities by creating or choosing an object to put on display."
The Perilous Texas Adventures of Mark Dion Film Premiere | 2–3 p.m.
Enjoy the first screening of Erik Clapp's documentary about Mark Dion's experience traveling around Texas collecting the objects for this exhibition. 
Carter Collection Tour | 2–3 p.m.
Go on an adventure in our galleries with one of the Carter's expert docents. 
What's in the Box? | 2–4 p.m.
Can you figure out what strange item is in the box that's also on view in the Mark Dion exhibition? 
Artist Adventurer Panel Discussion | 3–4 p.m.
Join curator Maggie Adler as she discusses the process of creating this exhibition with the Texans who journeyed with Dion in preparation for the show. Panelist: Matt Kleberg, artist; Erik Clapp, documentary filmmaker; Tiana Rehman, Herbarium Collections Manager, Botanical Research Institute of Texas; Maggie Adler, Curator of Paintings and Sculpture, Amon Carter Museum of American Art.
Dion Exhibition Tour | 3–4 p.m.
Haven't had enough of Mark Dion? Go on a tour of the exhibition with one of the Carter's expert docents.
Event Sponsors
Image credit: Mark Dion at Galveston Island State Park, image © Dornith Doherty
Share