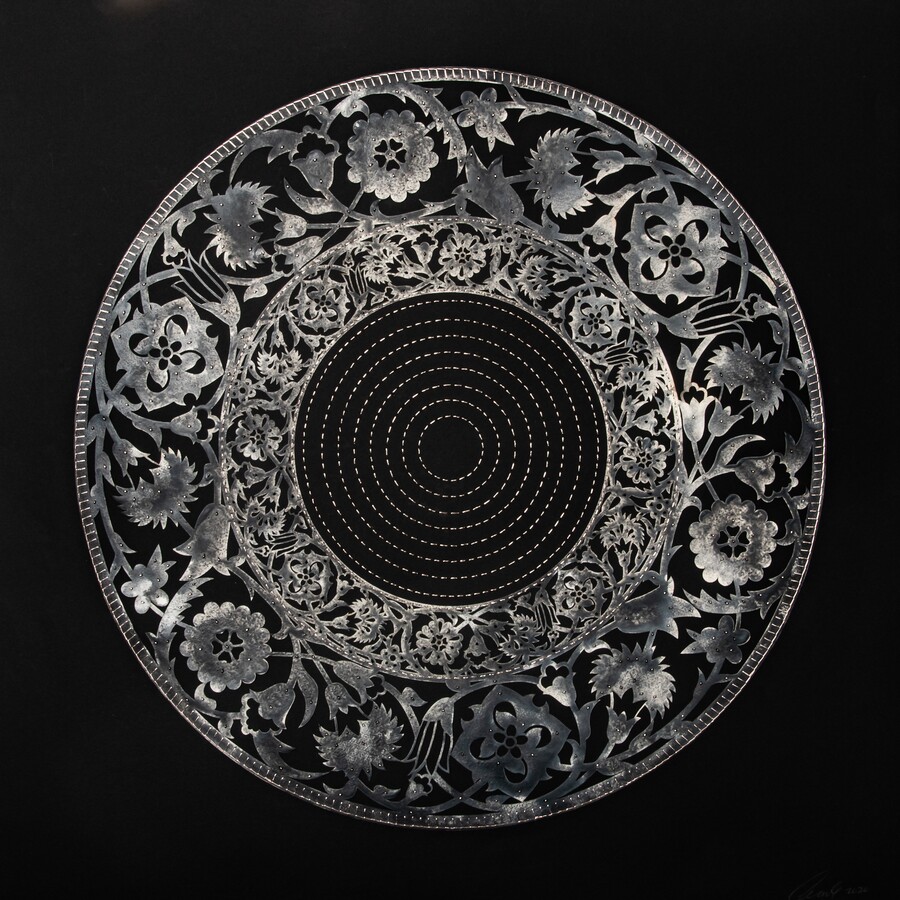 Adult Workshop: Mixed-Media Compositions
Event Details
Event Date
Event Registration
Event Description
In connection with the exhibition Anila Quayyum Agha: A Beautiful Despair, join us in person to create a unique work on paper using mixed-media techniques including mark making and embroidery with Carter Community Artist and educator Michelle Cortez Gonzales. You will gain an understanding of the basics on stitching and combining a variety of materials, including fabric, thread, and drawing media together in an interesting composition that is inspired by Anila Agha's complex drawings. No previous experience necessary and all materials provided.
American Sign Language (ASL) interpretation may be provided during this event upon advance request.
Questions? Email or call 817.989.5013.
Learn about our current health and safety protocols.
Event Sponsors
Anila Quayyum Agha (b. 1965), Black Tinted Flower, 2020, Mixed media on paper (paper cutout, pastels, encaustic, silver embroidery), Image courtesy of the artist and Talley Dunn Gallery, © Anila Agha
Share