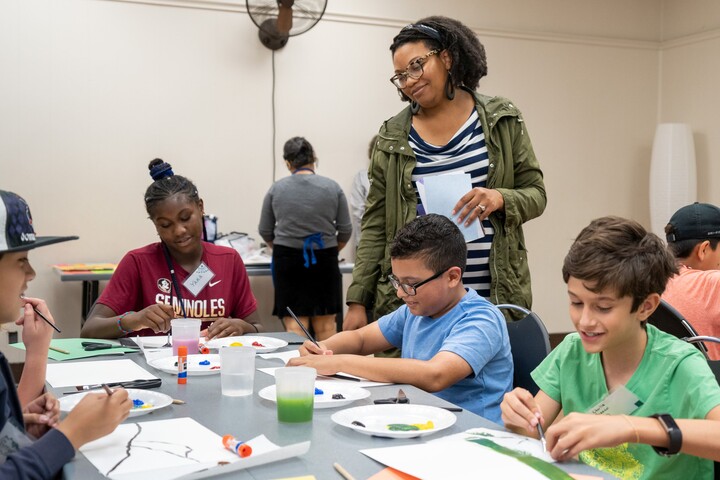 Carter Community Artists have a passion for the arts, a love for our community, and a keen ability to unite the two.
In 2018, the Carter established Carter Community Artists, an annual initiative dedicated to supporting and working with local artists to enhance our events, connect the North Texas area with practicing artists, and build a network among local artists. Every year, we select four local artists that plan and lead programs at the museum, in the community, and even online! Carter Community Artists participate in a variety of creative projects including education programs, special lectures, and workshops for all ages.
Application Deadline: The application deadline has passed. Applications for 2022 Carter Community Artists will open in summer 2021. If you have specific questions, please email us.
Please follow us on Instagram, Twitter, and Facebook for updates and more information. #CarterCommunityArtist
Meet our current Carter Community Artists
Sarah Ayala
Sarah Ayala lives and creates in the Fort Worth Cultural District where she was raised. She is an artist rooted in community who aims to make art more accessible to the public. Sarah's work draws inspiration from world religions and philosophies as well as her Latinx culture. She specializes in detailed processes like mandala patterns, pinstriping, and hand lettering. Her work can be found throughout Fort Worth, from the cacti and succulents painted on the Taco Heads Montgomery Street location to a mural at the Northside Boys & Girls Club. She has worked with local art collectives and organizations such as Art Hunger, Latino Hustle, and Fort Worth Blackhouse. 
Raul Rodriguez
Born in Fort Worth, Raul Rodriguez is an artist, curator and publisher. He earned a BFA in Fine Art Photography from the University of North Texas (2014). Since then, he has brought art education experiences to local communities through collaborations with organizations like Leadership Fort Worth, Sunset Studios, Make Art with Purpose, the Dallas Museum of Art, and the Modern Art Museum of Fort Worth. Raul is the founder of the photographic platform Deep Red Press and has curated independently and as part of the Latinx artist collective Latino Hustle. Through these platforms he showcases the work of peers and artists locally and regionally. His own work documents Latino communities, investigating subcultures like skateboarding, boxing, and Lucha Libre, as well as social justice topics inherently linked to the Hispanic community. His photographs reveal the layers and complexity of his heritage and the Mexican-American identity.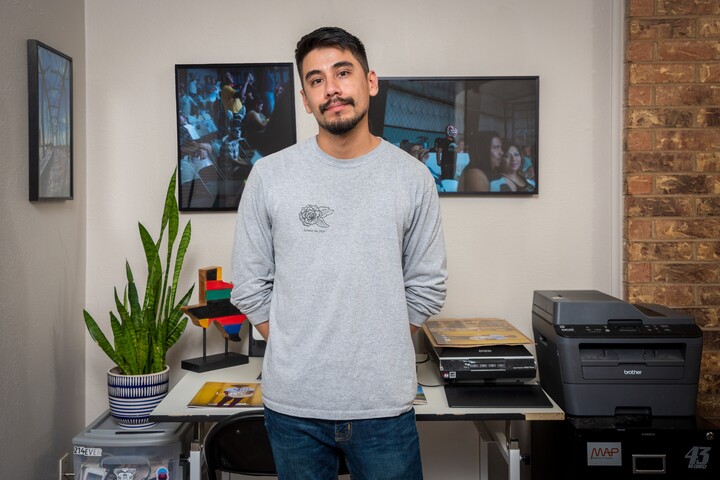 Lingchia Tsai
Lingchia Tsai is an artist, painter and horticulturalist with a broad interest in arts and crafts, including Taiwanese Indigenous textiles, Native American art, ceramics, and weaving. Lingchia received a BA in Philosophy from the National Taiwan University (2011) and an MFA in Painting from the San Francisco Art Institute (2014). Her work focuses on landscape and abstract paintings, exploring the symbolism of natural elements and the psychological expression of mark-making. Her work is deeply influenced by Chinese poetry and philosophy and has been exhibited in the United States and Taiwan.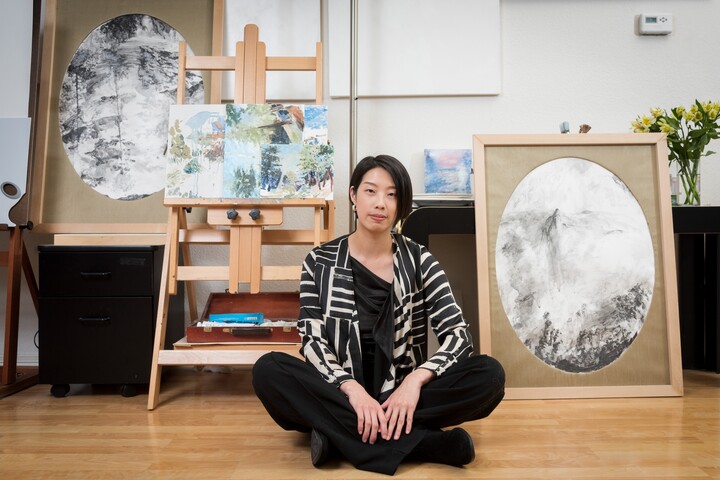 Blake Weld
Originally from Minneapolis, Minnesota, Blake Weld is an interdisciplinary artist whose work blends sculpture, installation, and performance art. He received a BFA from Saint Cloud State University (2011) and an MFA from the University of North Texas (2018). Blake uses everyday objects to create nonsensical kinetic sculptures that embrace the human qualities of both sincere intent and hilarious failure with many of these machines inevitably self-destructing. Blake is currently a member of 500x Gallery in Dallas and exhibits work locally as well as nationally.