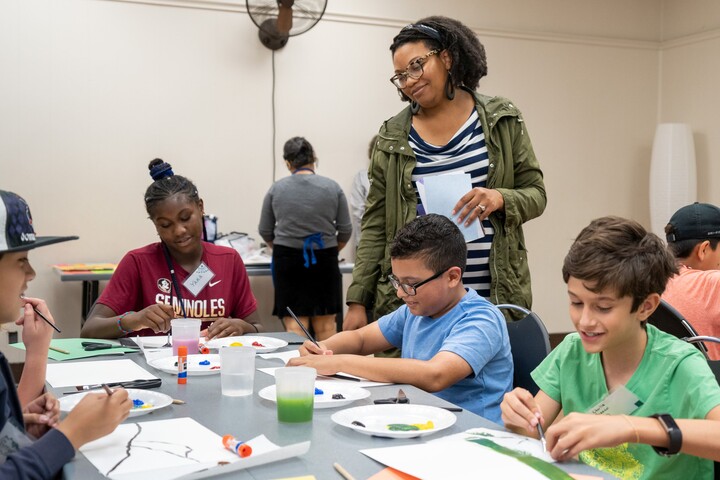 Carter Community Artists have a passion for the arts, a love for our community, and a keen ability to unite the two.
In 2018, the Carter established Carter Community Artists, an annual initiative dedicated to supporting and working with local artists to enhance our events, connect the North Texas area with practicing artists, and build a network among local artists. Every year, we select four local artists that plan and lead programs at the museum, in the community, and even online! Carter Community Artists participate in a variety of creative projects including education programs, special lectures, and workshops for all ages.
Application Deadline: The Carter is no longer accepting applications for the 2022 Carter Community Artist program. If you have specific questions, please email us.
Selected Carter Community Artists must be able to successfully pass a background check as this position frequently works with students in classroom and community center settings. Please note that employees of the Amon Carter Museum of American Art are ineligible for this opportunity.
Applications for the January–December 2022 Carter Community Artists are now closed.
Please follow us on Instagram, Twitter, and Facebook for updates and more information. #CarterCommunityArtist
Meet our 2021 Carter Community Artists
Kalee Appleton
Kalee Appleton is a Fort Worth-based artist and assistant professor of Photography at Texas Christian University. She earned her BFA in Photography from Texas Tech University (2005) and MFA in Art from Texas Woman's University (2014). Kalee is an experimental artist whose work deals with digital technologies and their effects on society, as well as the theoretical aspects of contemporary landscape photography. Her work is represented by Erin Cluley Gallery in Dallas and has been exhibited regionally and nationally, including the venues FotoFest International and Houston Center for Photography. Kalee's work has also appeared in various print and online forums including D Magazine, Glasstire, and Lens Culture.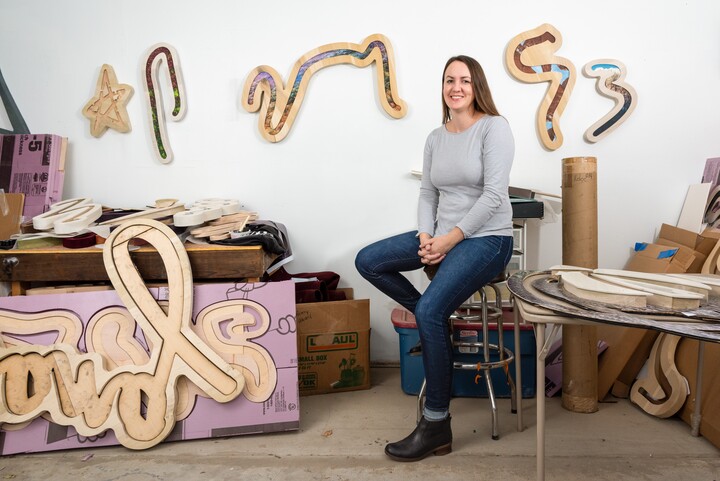 Brenda Ciardiello
Brenda Ciardiello is a Mexican-American watercolorist and poet who paints contemporary landscapes, botanicals, and abstract art that deal with themes of personal connection to nature inspired by her bicultural and international experiences and travels. She earned her BA in Art History and Classical Civilizations from the University of Notre Dame (2004) and MS in Education from the City College of New York (2006). Brenda lives and paints in Fort Worth, where she exhibits her work in local galleries and teaches workshops with organizations like Art Room and the Botanical Research Institute of Texas.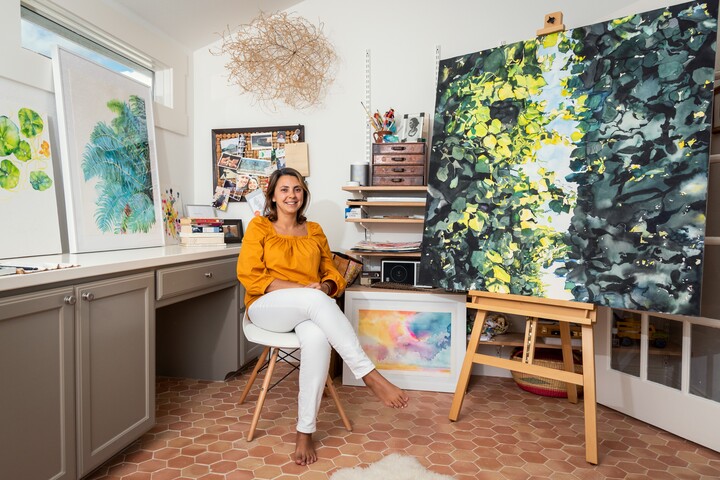 Michelle Cortez Gonzales
Michelle Cortez Gonzales is a Fort Worth native whose paintings and installation work examines memory through preservation, reconstruction, and alteration. Her work combines painted imagery with found and made objects that reference family photographs, childhood, and home. Michelle earned her BFA in Painting from the University of Texas at Arlington (2014) and MFA in Painting from the University of Dallas (2020). She has exhibited work throughout the Dallas/Fort Worth area and is a passionate advocate for art education.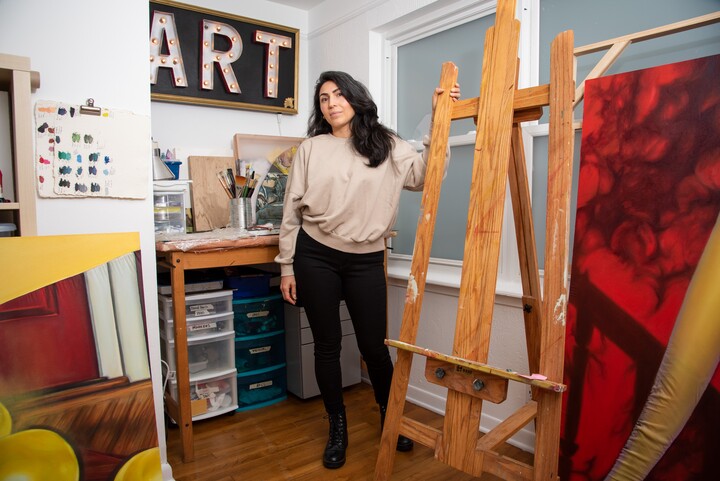 Kasey Short
Kasey Short is an interdisciplinary artist whose time-based and interactive art reflects on issues of sustainability, mobility, and the environment. Kasey earned his BFA in Painting and Drawing from Texas State University (2010) and MFA in Sculpture and Time-based Interactive Media from the University of Pennsylvania (2015). He has exhibited work nationally and internationally and has participated in residencies, including ACRE Projects and AVL-Mundo Foundation, and received the 2014 Vermont Studio Center Fellowship Award. Kasey is a professor at the University of North Texas and is currently a member of 500X Gallery in Dallas.
Previous Carter Community Artists