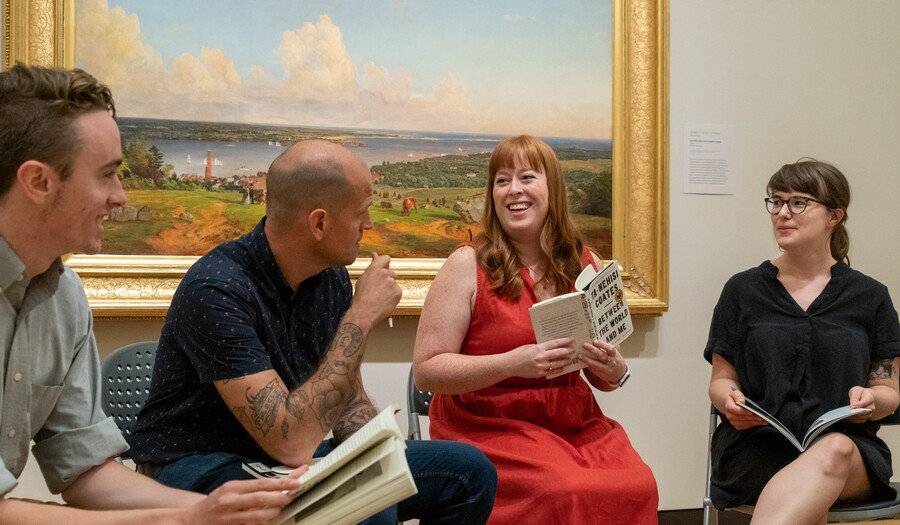 Virtual Bookish: The Sympathizer
Event Details
Event Date
Event Location
Event Registration
Event Description
Join us as we read The Sympathizer by Viet Thanh Nguyen in connection with the exhibition An-My Lê: On Contested Terrain. Winner of the 2016 Pulitzer Prize for Fiction, as well as several other awards, The Sympathizer is one of the most acclaimed books of the 21st century. The narrator, a communist double agent, is a "man of two minds," a half-French, half-Vietnamese army captain who comes to America after the fall of Saigon and, while building a new life with other Vietnamese refugees in Los Angeles, is secretly reporting back to his communist superiors in Vietnam. The Sympathizer is an exploration of identity and America, a gripping spy novel, and a powerful story of love and friendship, crossing all genre boundaries. Assistant Curator of Photographs Kristen Gaylord will lead a tour via Zoom of the exhibition and how Lê's photographs relate to themes in the book. After the tour, we will discuss the book.
You can purchase The Sympathizer in the Museum Shop.
Questions? Email or call 817.989.5013.
Event Sponsors
This summer, we're celebrating 60 years of connections with events that relate to stories about the museum's history and collection. Join us for a special year full of fun and inspiration!
Share