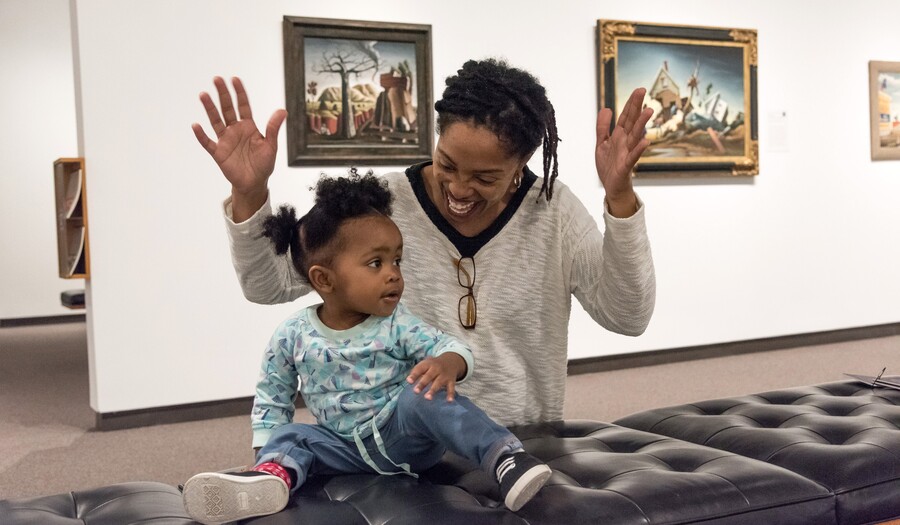 Itty-Bitty Art: Little Artists—CANCELED
Event Details
Event Date
Event Registration
Event Description
This event is canceled.
Age: 12–24 months with a favorite grown-up

Artistic exploration can begin with the tiniest of hands. Enjoy an art-filled experience led by Lindsay Koss, early childhood teacher. This introduction to artistic mediums allows toddlers to discover colors and textures found in artworks from the Carter's collection. Tots can express themselves by experimenting with materials designed for creativity while developing fine motor skills and encouraging cognitive development.
Share