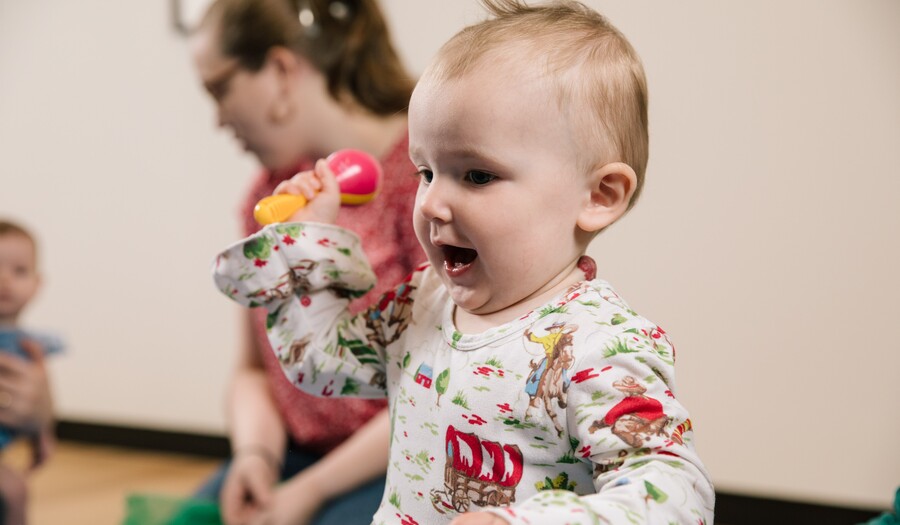 Itty-Bitty Art: Hello / Goodbye
Event Details
Event Date
Event Location
Event Registration
Event Description
Hey, hi, hello! Gesture, giggle, and practice a few museum-inspired baby signs in this month's program inspired by talkative Carter artworks.
Join us each month for Itty-Bitty Art, our free for children 24 months and younger with their favorite adult.
American Sign Language (ASL) interpretation may be provided during this event with advance request.
Learn about our current health and safety protocols.
Please note: Due to rising Covid-19 numbers in the area, all family events will have a reduced class size for the month of September.
Share