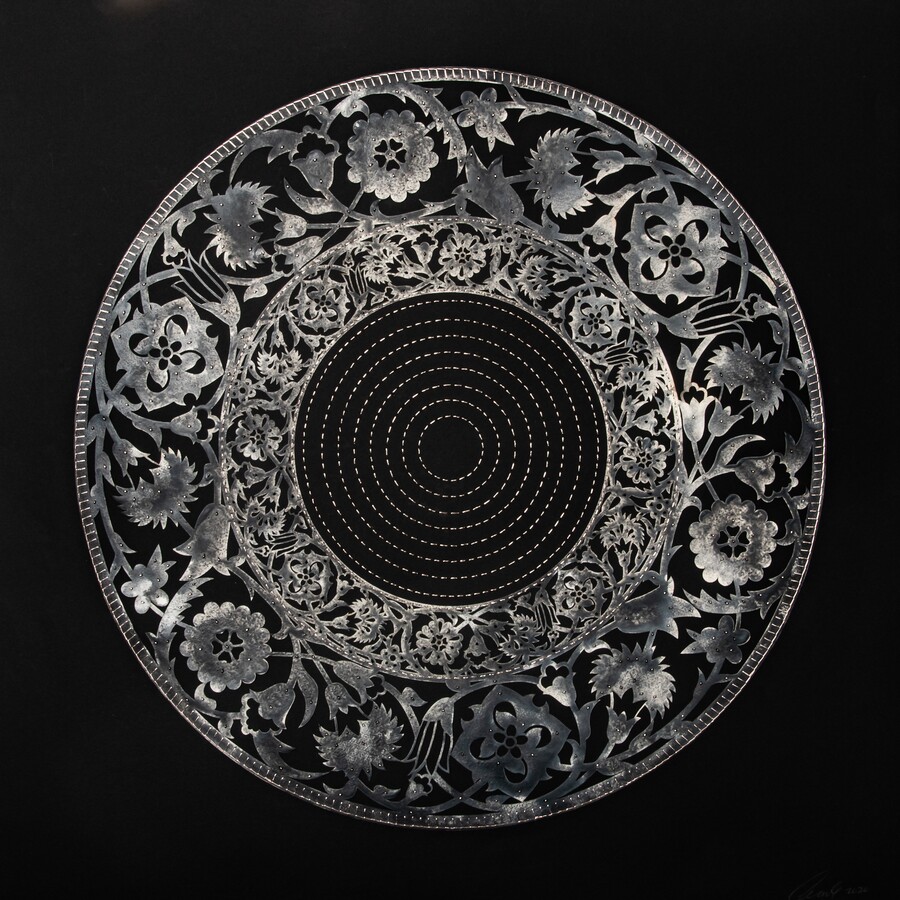 Homeschool at the Carter: Woven Experiences
Event Details
Event Date
Event Registration
Event Description
Immerse yourself in the Anila Quayyum Agha: A Beautiful Despair exhibition and explore how artists in the Carter's collection use unexpected processes to reveal their unique experiences. Participants will get creative and explore how to craft a work of art that expresses their own identity. This workshop is offered in English and Spanish.
American Sign Language (ASL) interpretation may be provided during this event upon advance request.
Learn about our current health and safety protocols.
Event Sponsors
Anila Quayyum Agha (b. 1965), Black Tinted Flower, Mixed media on paper (paper cutout, pastels, encaustic, silver embroidery), Image courtesy of the artist and Talley Dunn Gallery, © Anila Agha
Share