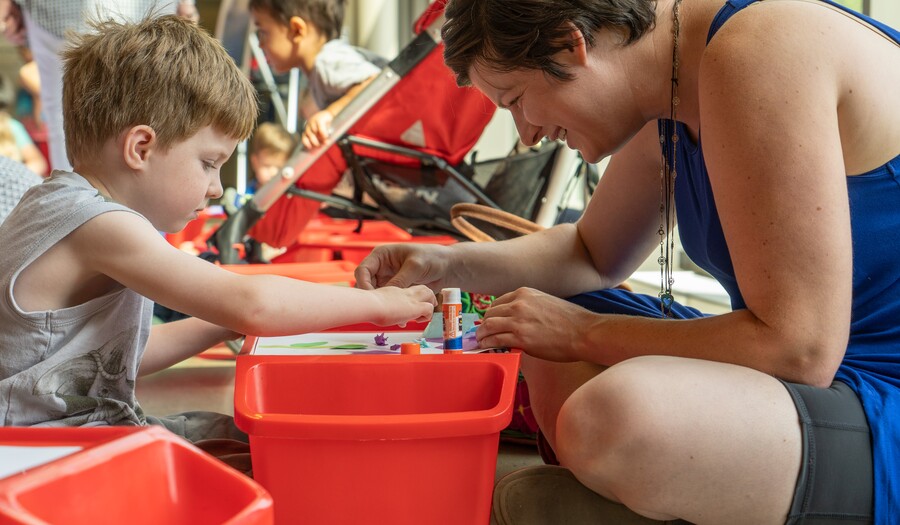 Family Workshop:  In the Shadows
Event Details
Event Date
Event Location
Event Registration
Event Description
Are you afraid of the dark? Neither are we! Work together as a family to explore emotions, tell stories, and create collaborative sculptures using light and shadow inspired by artworks in Anila Quayyum Agha: A Beautiful Despair. Get ready for gallery games, glow sticks, flashlights, and more!
Family Workshops are a quarterly program designed for children 6 to 12 years old and their favorite adults.
American Sign Language (ASL) interpretation may be provided during this event upon advance request.
Learn about our current health and safety protocols.
Share