August 08, 2018

The Amon Carter Museum of American Art Announces the Expansion of the Museum's Curatorial Department with the Addition of Two New Positions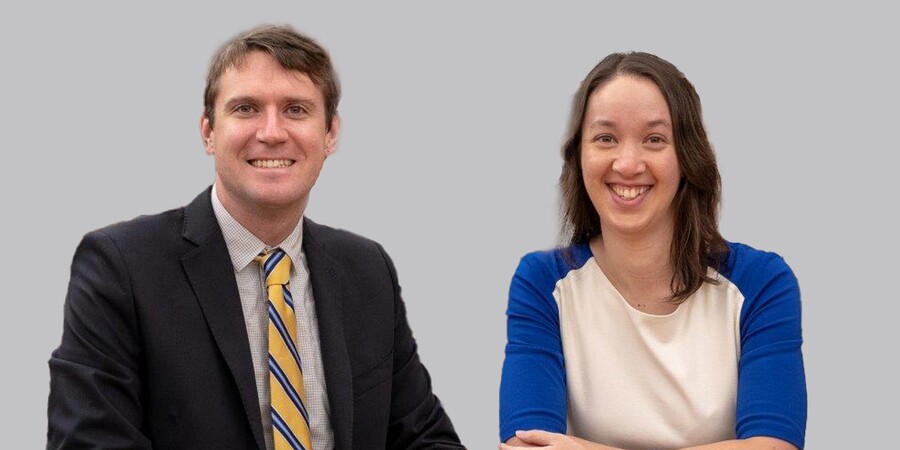 Kristen Gaylord joins the Museum as the Assistant Curator of Photographs and Spencer Wigmore is appointed Assistant Curator of Painting, Sculpture, and Works on Paper.
Fort Worth, TX, August 8, 2018—Today the Amon Carter Museum of American Art announced the addition of two new curatorial positions appointed to Kristen Gaylord, Assistant Curator of Photographs, and Spencer Wigmore, Assistant Curator of Painting, Sculpture, and Works on Paper. Under the direction of Brett Abbott, the museum's Director of Collection and Exhibitions, Gaylord and Wigmore will assist with initiatives aimed at caring for and presenting the works of art in the museum's collection from their respective areas of focus through research, conservation, development and contribution to publications, and organization of exhibitions.
"We are excited to expand the Amon Carter's innovative curatorial department with the creative insight and scholarship of both Kristen and Spencer," stated Andrew J. Walker, Executive Director. "Their impressive experience in curatorial presentations and research of American art will contribute to the museum's acclaimed collection's growth as well as helping the museum continue to forge new and exciting connection with our community. I am pleased to welcome them both to the museum and Fort Worth."
Gaylord comes to the Amon Carter Museum from The Museum of Modern Art, New York (MoMA), where she served as the Beaumont & Nancy Newhall Curatorial Fellow, Department of Photography, since 2015; she previously worked there as a research assistant and a curatorial intern. During her tenure at MoMA she contributed to numerous photography exhibitions and publications, including Cindy Sherman (2012); Robert Heinecken: Object Matter (2014); Christopher Williams: The Production Line of Happiness (2014); Ocean of Images: New Photography 2015 (2015); One and One Is Four: The Bauhaus Photocollages of Josef Albers (2016); Arbus Friedlander Winogrand: New Documents, 1967 (2017); and Stephen Shore (2017).
"I am excited to join the curatorial team of the Amon Carter as the museum reaffirms its commitment to the experience of its visitors and the stewardship of its collection through the renovation of its galleries and photography storage," Gaylord said. "Through exhibitions, publications, research initiatives, and educational programs, I look forward to developing and interpreting the museum's collection, and to increasing recognition of its extraordinary holdings of American photography."
Gaylord was the inaugural curator of the Duke House Exhibition Series at New York University, where she organized Intertwined (2016) and Beatrice Glow: Spice Roots/Routes (2017). Her additional work experience includes roles at various arts organizations in California and New York, including the Museum of the City of New York and the Willem de Kooning Foundation, as well as teaching positions at Ramapo College of New Jersey, Kingsborough Community College, and NYU. She has presented and published on art history topics from ancient Egypt to art of the 21st century, and earned her master's degree at NYU's Institute of Fine Arts, where she is currently a Ph.D. candidate. Her dissertation on serigraph artist Corita Kent has been supported by grants from NYU, the Schlesinger Library at Harvard, and the Louisville Institute.
Wigmore, a specialist in 19th-century American landscape painting, has held numerous curatorial internships and fellowships at institutions across the country including the Denver Art Museum, Colorado; the National Gallery of Art, Washington, D. C.; Joslyn Art Museum, Omaha, NE; Winterthur Museum, Garden and Library, Winterthur, DE; and most recently at Pennsylvania Academy of the Fine Arts, Philadelphia, PA. While at the Winterthur Museum, Garden and Library he served as the exhibition co-curator on Lasting Impressions: The Artists of Currier and Ives (2016), an exhibition that explored debates about artistic identity within the nation's largest 19th-century printmaking firm. Throughout his career in various curatorial capacities, Wigmore has contributed to the exhibitions Whistler Circles, an Etching Revival Tour of Europe (2008); East of the Mississippi: Nineteenth-Century American Landscape Photography (2017); and Thomas Eakins: Photographer (2017).
"I'm thrilled to be joining the Amon Carter at such an exciting time," stated Wigmore. "The upcoming reinstallation offers a unique opportunity to engage with the museum's rich collections of American painting, sculpture, and works on paper. I look forward to collaborating with the museum's exceptional staff on exhibitions and programming in the years ahead."
Since 2013, Wigmore has served as both a teaching assistant and instructor at the University of Delaware in the Art History department receiving the annual teaching award in 2015. Wigmore brings extensive knowledge of American art from the country's conception through the early 20th century, with an emphasis on American western art. He earned his master's in art history from the University of Delaware, where he is currently a Ph.D. candidate, and is a magna cum laude graduate of Carleton College, Northfield, MN. His recent work on his dissertation focused on American landscape artist Albert Bierstadt was through a Wyeth Foundation Predoctoral Fellowship at the Smithsonian American Art Museum.
About the Amon Carter Museum of American Art
Designed by renowned architect Philip Johnson (1906–2005), the Amon Carter opened in 1961 and houses a pre-eminent collection of American art including painting, photographs, sculpture and works on paper. The paintings collection spans early 19th-century expeditionary art to mid-20th-century Modernism and includes masterworks by artists such as Frederic Church, Stuart Davis, Arthur Dove, Thomas Eakins, Winslow Homer, Georgia O'Keeffe, and John Singer Sargent. The museum is one of the nation's major repositories of American photography from the 19th century to the present and holds the archives of luminaries such as Laura Gilpin, Eliot Porter, and Karl Struss. It is also home to nearly 400 works by Frederic Remington and Charles M. Russell, the two greatest artists of the American West. Admission is free. Open: Tuesday, Wednesday, Friday and Saturday 10 a.m. to 5 p.m.; Thursday 10 a.m. to 8 p.m.; Sunday 12 to 5 p.m. Closed Mondays and major holidays. @theamoncarter