Hedda Sterne: Printed Variations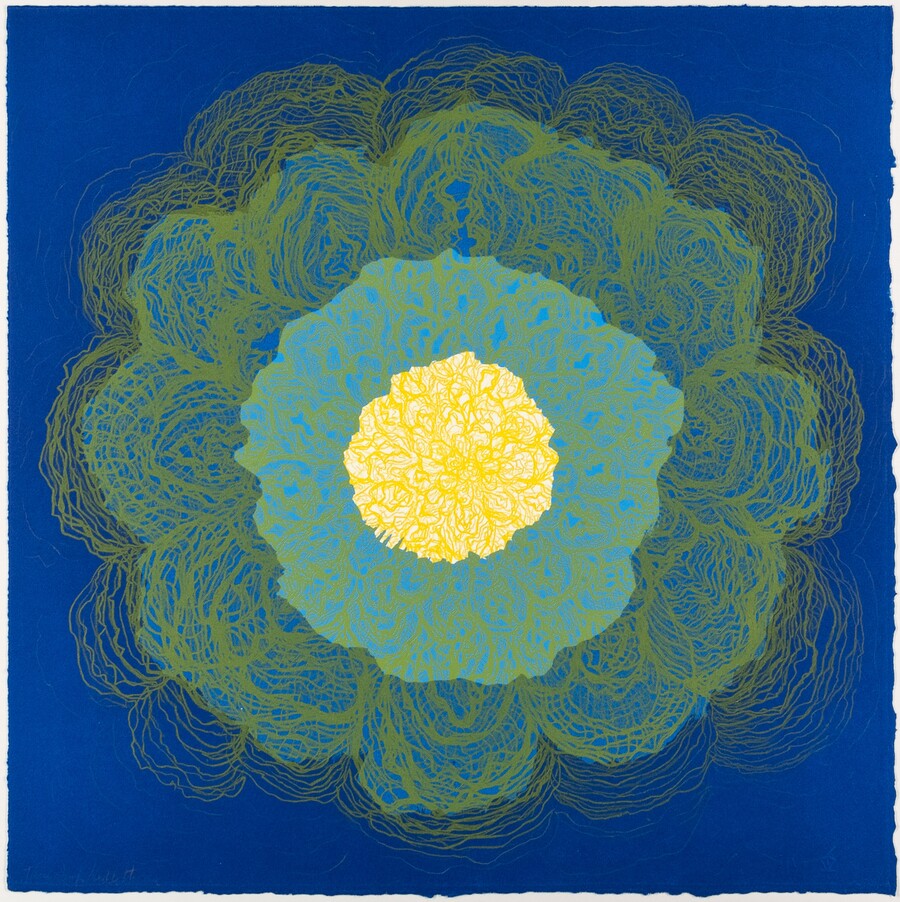 From luscious leafy tendrils to stark horizon lines, this exhibition of prints by Hedda Sterne (1910–2011) celebrates the artist's exquisite variety of formal interests. Although most often associated with a group of artists called the "Irascibles"—avant-garde forerunners of Abstract Expressionism—Sterne defied stylistic categorization. Her aesthetic experimentations fluctuated between organic and geometric, figural and abstract, and painterly and graphic. All share, however, a passionate attention to detail and form.
Drawn from the Amon Carter's collection, this selection of lithographs features two thematic series that Sterne completed at the Tamarind Lithography Workshop in 1967: Metamorphoses, a study of the vegetal folds of a head of lettuce, and Vertical-Horizontals, a study of the atmospheric recession of the horizon. Both series expose Sterne's highly original style and her intense exploration of a single theme over the course of many experimental compositions.
Slide Controls
Slides
Hedda Sterne

Untitled (Metaphores and Metamorphoses VIII), 1967

Lithograph


1967.65.8
Installation Photos
Click a button below to open in gallery. Activating any of the below buttons shows the installation photos gallery