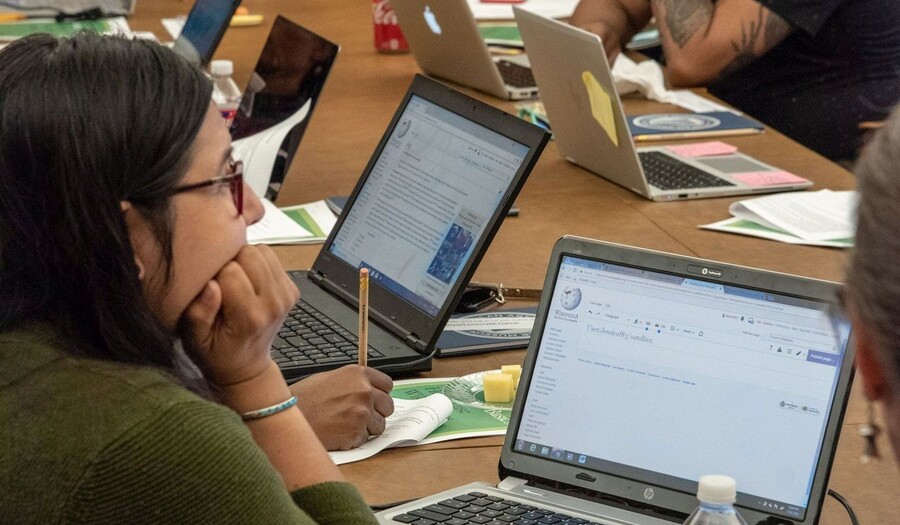 Wikipedia Edit-a-Thon: Texas Artists
Event Details
Event Date
Event Location
Event Registration
Event Description
Please join fellow Wikipedia editors at the Carter's thirteenth edit-a-thon, where we will use the library's resources to improve existing articles or create new ones about Texas artists in the museum's collection. 
All levels of editors are welcome, from beginner to advanced. Depending on your experience and time commitment, your contributions can range from correcting a few spelling and grammatical errors to creating a new article. We'll have experienced Wikipedians on hand to guide participants through all parts of the editing process. You only need to bring a laptop, and we'll supply the rest, including snacks.
For more information, including training resources, visit the Carter Wikipedia:Meetup page.
Share