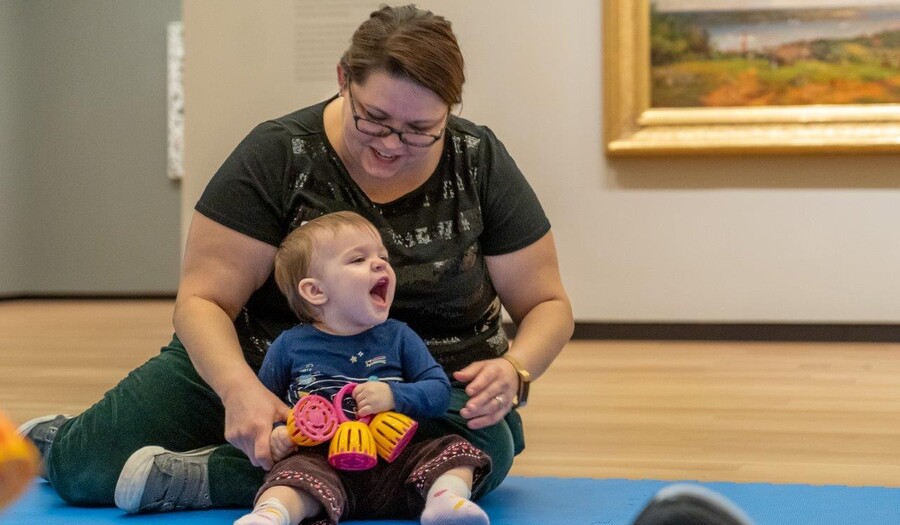 Itty-Bitty Art:  Sounds and Stories 
Event Details
Event Date
Event Registration
Event Description
Listen up! Snuggle close and spend the morning listening to music, telling stories, and exploring sounds with artworks in the collection.
Join us each month for Itty-Bitty Art, our free program for children 24 months and younger with their favorite adult.
American Sign Language (ASL) interpretation may be provided during this event upon advance request.
Event Sponsors
This fall, we're celebrating "60 years of celebrations" with events that relate to stories about the Museum's history and collection. Join us for a special year full of fun and inspiration! 
Share