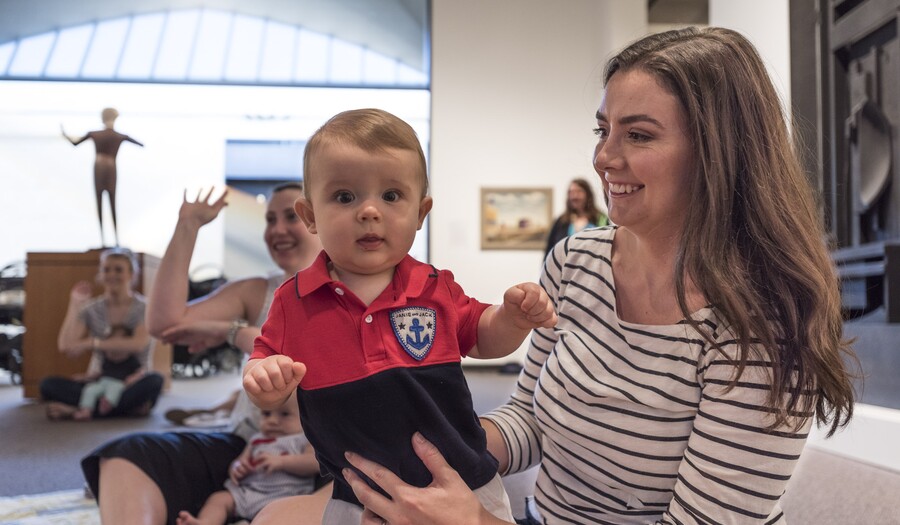 Events
Itty-Bitty Art: Movers and Shakers
Age: 12–24 months with a favorite grown-up
Art and exercise come together in this young toddler program! Explore movement with Taleisha Goodson, an instructor at The Little Gym. Learn the skills needed as children become mobile and focus on balance and stabilization. Learn about works of art while discovering new colors, movements, and sounds.
$10 per child, free for Carter members. Accompanying adults are free (max two adults per child; no older siblings). Registration opens December 1.