Set in Motion Camille Utterback and Art That Moves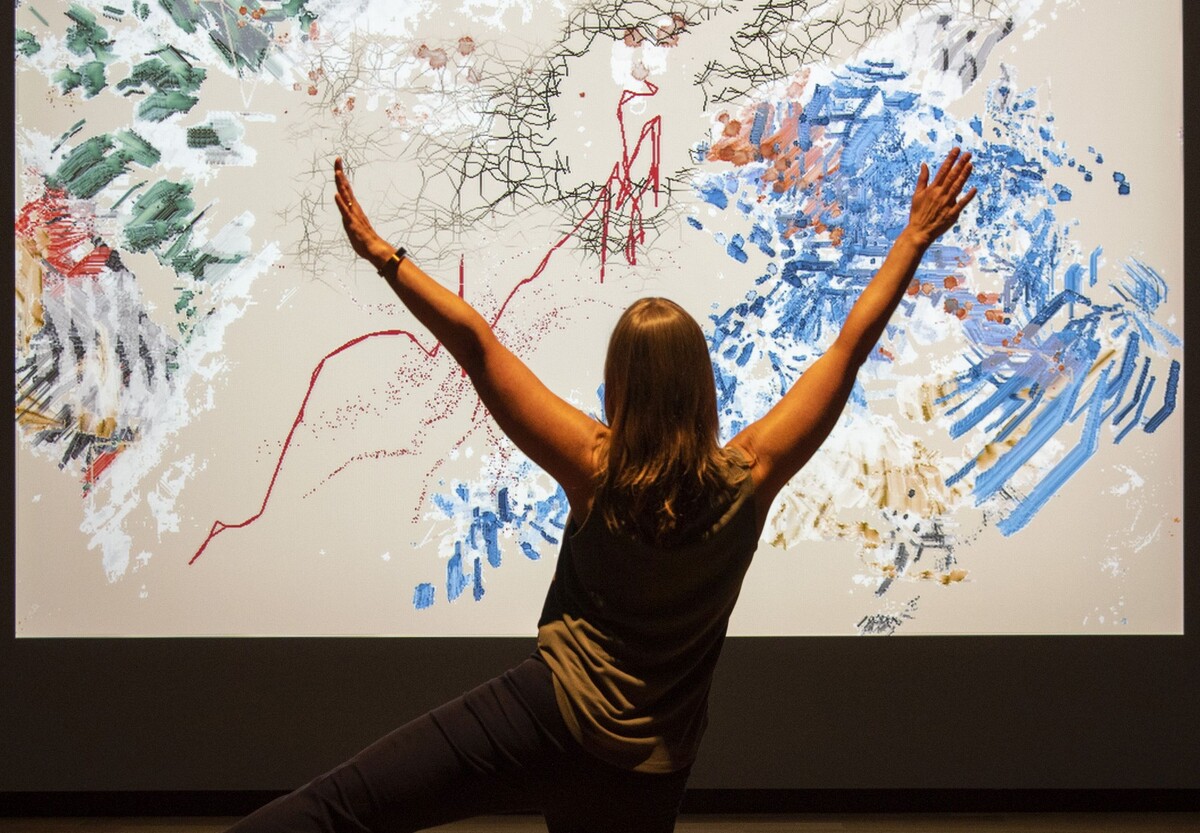 This exhibition pairs an interactive installation by new-media artist Camille Utterback with a century of art depicting motion from the Carter's collection. In Utterback's Untitled 5 (2004), visitors' movements in the gallery space are run through computer software written by the artist that translates them into an animated digital painting that constantly evolves. Although thoroughly contemporary, Untitled 5 builds on a rich lineage of artwork that records or transforms human movement, including the abstract expressionists Utterback considers her creative forbears. Set in Motion includes a selection of work by women who experimented to pursue this difficult goal, from well-known masters like Georgia O'Keeffe and Helen Frankenthaler to underappreciated artists like Barbara Morgan and Anne Ryan.
Slide Controls
Slides
Untitled
Luchita Hurtado 1970
Lithograph

Untitled 5
Camille Utterback 2004
Interactive installation: custom software (color, silent), video camera, computer, projector, lighting

Drawing No. 18
Georgia O'Keeffe 1919
Charcoal on paper

Zerogram
Ellen Carey 2016
Dye coupler print

Martha Graham — Letter to the World (Swirl)
Barbara Morgan 1940
Gelatin silver print, 1972
Support for Set in Motion: Camille Utterback and Art That Moves is generously provided by The Carl & Marilynn Thoma Art Foundation and The Donny Wiley Memorial Fund at the North Texas Community Foundation.