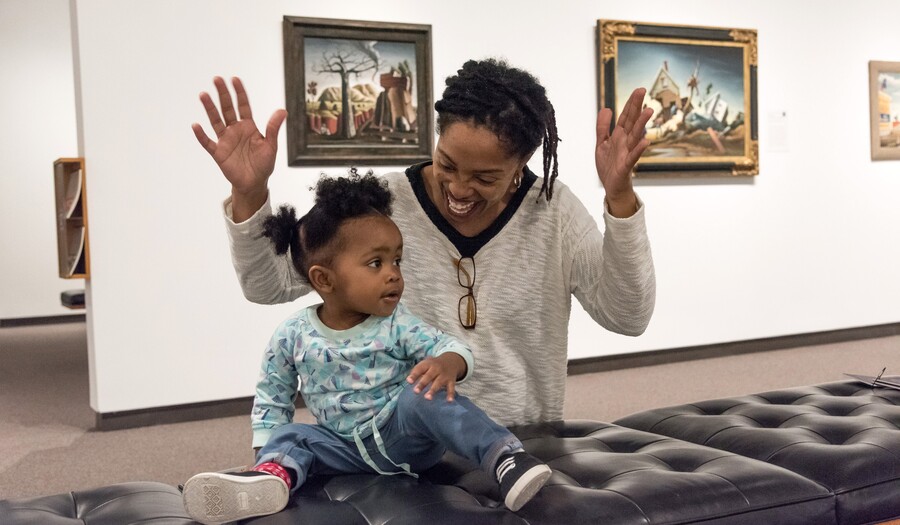 Events
Itty-Bitty Art: Creative Movement
Age: Up to 12 months with a favorite grown-up
Let's dance! Bring your infant to dance and move with Sarah Newton, lecturer in dance at TCU. Learn about creative movement and how babies express emotion, ideas, and movement. In this session, adults and babies move together, exploring movement using the elements of art.
$10 per child, free for Carter members. Accompanying adults are free (max two adults per child; no older siblings). Registration opens December 1.