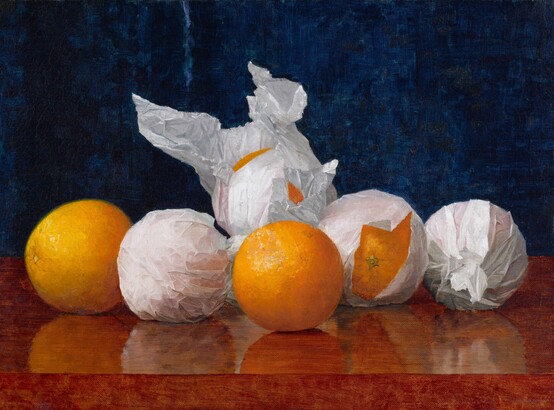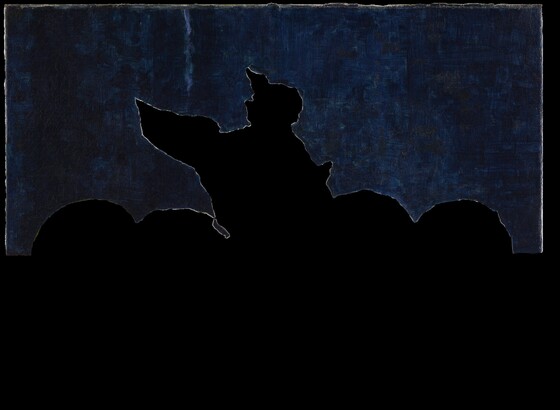 Wrapped Oranges
William J. McCloskey (1859-1941)
Object Details
Recto:

signed and dated l.r.: W.J.McCLOSKEY N.Y. 1889 COPYRIGHT

Amon Carter Museum of American Art, Fort Worth, Texas, Acquisition in memory of Katrine Deakins, Trustee, Amon Carter Museum of American Art, 1961-1985
Educator Resources
What is a still life? Why might an artist choose to create one?

Why might an artist make certain compositional choices in a work of art? What impact do those compositional choices have on the way the viewer experiences the artwork?

What factors (social, technological, market, etc.) might influence the objects artists choose to portray and the way they are represented in a still life?

How have other artists treated the same objects differently in their work? What artistic choices did these other artists make?

Grades 4–12

After creating still life in the activity for all levels, pair students to write a response to one another's work. Have them consider the compositional and medium choices, as well as the context, that each student provided for the objects.

All Levels

Choose two or three examples of still lifes created with similar objects and ask students to compare the works. What decisions did each artist make in the way they treated and contextualized the object(s)? Offer students the opportunity to create a still life of their own using similar objects.
Amon Carter Disclaimer
This information is published from the Carter's collection database. Updates and additions based on research and imaging activities are ongoing. The images, titles, and inscriptions are products of their time and are presented here as documentation, not as a reflection of the Carter's values. If you have corrections or additional information about this object please email us to help us improve our records.
Every effort has been made to accurately determine the rights status of works and their images. Please email us if you have further information on the rights status of a work contrary or in addition to the information in our records.