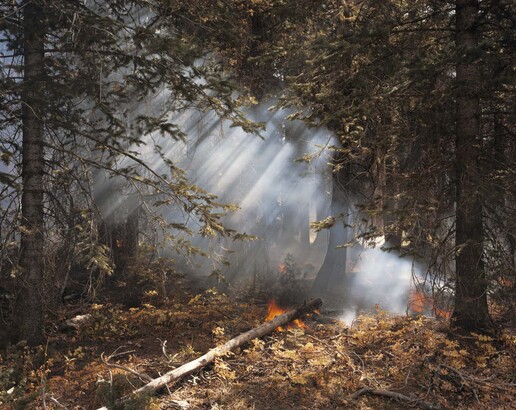 Understory Flareups, Fourth of July Creek, Valley Road Wild Fire, Custer County, Idaho, 2005
Laura McPhee (b. 1958)
Object Details
Amon Carter Museum of American Art, Fort Worth, Texas, Purchase with the assistance of the Stieglitz Circle of the Amon Carter Museum of American Art
Object Description
Educator Resources
Essential Questions
What role have landscapes played in art history? How has that role stayed the same or changed over time?
What is the role of photography in the American landscape tradition?
How is a photographic landscape different from other media?
Are photographers uniquely able to draw viewers closer to dangerous or tense events? How and why?
What is the importance of tension and danger in this photograph?
Tombstone Data
Object Copyright