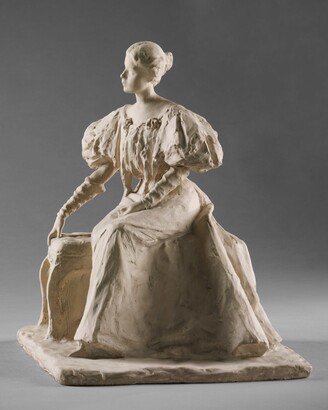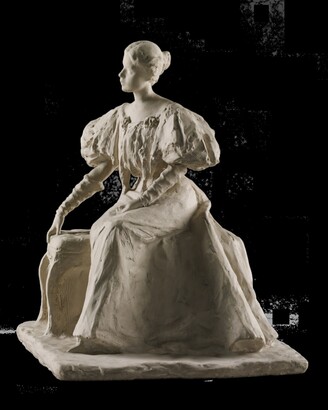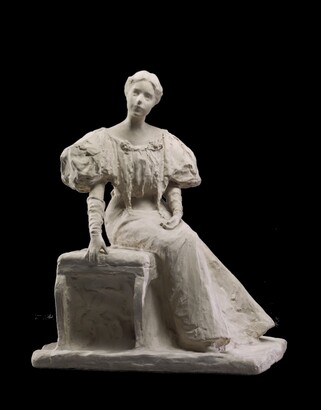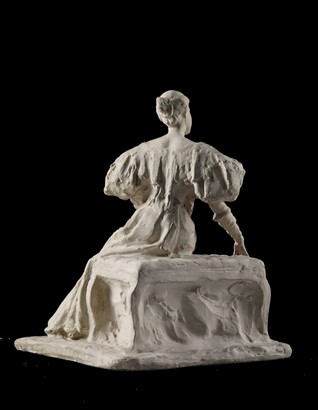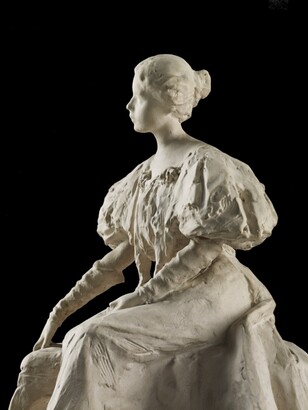 An American Girl
Bessie Potter Vonnoh (1872-1955)
Object Details
10 1/2 x 14 1/2 x 11 1/2 in.

Signed, on back of base: Potter

underneath base: Bessie Potter \ Vonnoh [likely added after 1915]

Amon Carter Museum of American Art, Fort Worth, Texas, Purchase with funds from the Ruth Carter Stevenson Acquisitions Endowment
Educator Resources
How have the roles of young women changed in the United States since the turn of the last century?

In what ways does the meaning of an art object change depending upon where it is seen or experienced? How might its location impact the relationship that a viewer has with the object?

What role should art play in the everyday lives of people? What role does it play in your life?

Why might an artist choose to create a work of art with materials that are readily available? Why might they choose materials that are more rare or costly?
Amon Carter Disclaimer
This information is published from the Carter's collection database. Updates and additions based on research and imaging activities are ongoing. The images, titles, and inscriptions are products of their time and are presented here as documentation, not as a reflection of the Carter's values. If you have corrections or additional information about this object please email us to help us improve our records.
Every effort has been made to accurately determine the rights status of works and their images. Please email us if you have further information on the rights status of a work contrary or in addition to the information in our records.