Commanding Space:
Women Sculptors of Texas
The evocative power of sculpture seems boundless in the hands of five contemporary female sculptors whose work fills the Carter's gallery dedicated to regional artwork. Texas-based artists Celia Eberle, Kana Harada, Sharon Kopriva, Sherry Owens, and Linda Ridgway take the traditions of sculpture in new directions for the 21st century. Allusions to nature and human figures connect the diverse themes present in their work, which range from evocations of history and metaphor to explorations of memory, myth, and ritual.
Eberle, Harada, Kopriva, Owens, and Ridgway work using a wide range of techniques and resources, but they all celebrate handcraftsmanship and recast the original function of their materials to infuse them with new life. No matter their construction, these sculptures visually command space, allowing visitors to emotionally and physically engage with them. As the Carter continues its commitment to featuring the work of regional artists, this exhibition is a destination for anyone interested in Texas art, especially that made by women sculptors working in the vanguard of three-dimensional creative expression.
Slide Controls
Slides
Linda Ridgway
Knowing, 2005
Bronze
Linda Ridgway
Husband, 2005
Bronze and silk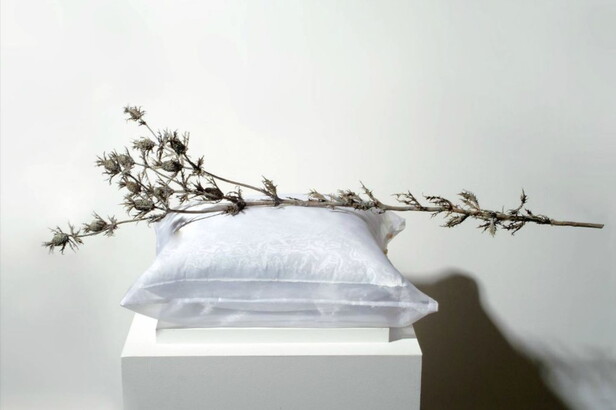 Sherry Owens
Dust Devil, 2002
Crepe myrtle, wax, steel and paint
Kana Harada
Foojin—God of the Wind, 2008
Foam sheet and mixed media
Celia Eberle
Secret Ceremony, 2015
Wood, metal, glass, snowflake obsidian, coral, music box mechanism
Sharon Kopriva
Lena Tuber, 2015
Rope and mixed media
Kana Harada
Heart, 2008
Foam sheet and mixed media
Installation Photos
Click a button below to open in gallery. Activating any of the below buttons shows the installation photos gallery