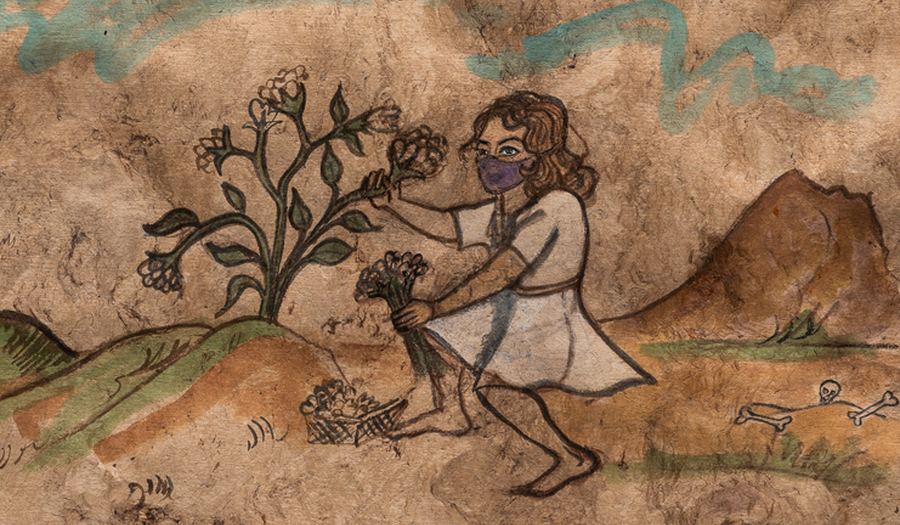 Girl Scouts: Nature and Art
Event Details
Event Date
Event Registration
Event Description
Explore the Carter's captivating exhibition Sandy Rodriguez in Isolation and other works from our collection to learn all about different approaches to integrating art and nature. Work with Carter staff and artists to experiment with natural materials both indoors and out.
Ambassadors will have the opportunity to complete steps required for their Outdoor Art Master badge. All participants will receive a Carter fun patch after completing the program.
Learn about our current health and safety protocols.
Event Sponsors
Sandy Rodriguez, Collecting Color, 2020, Hand-processed watercolor on amate paper, © 2020–21 Sandy Rodriguez
Share